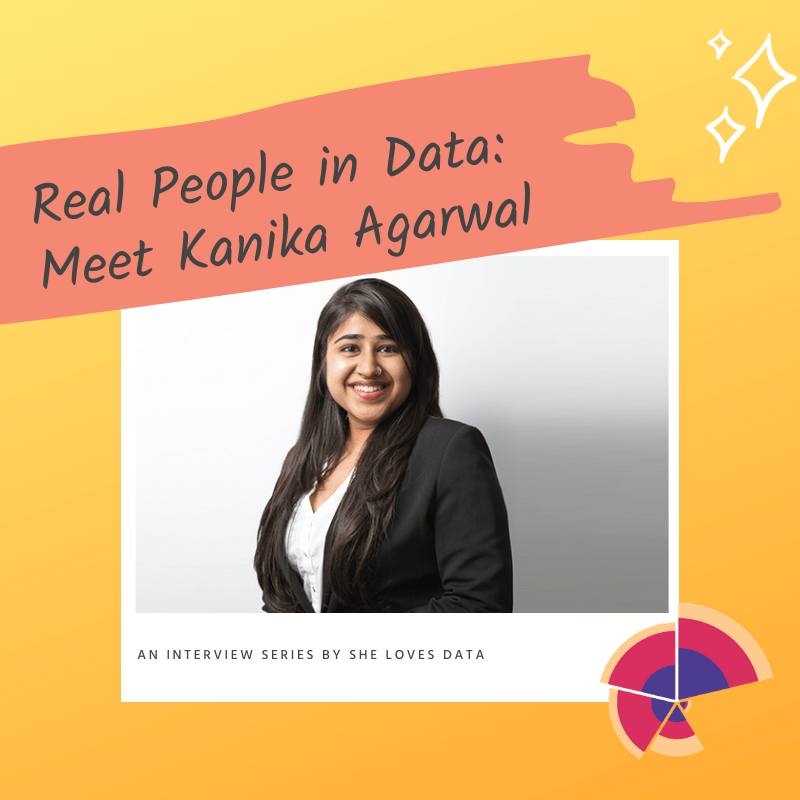 What happens when you turn your personal struggles into a force for good? Kanika Agarwal is no stranger to entrepreneurship, and when she found herself facing anxiety attacks, she started the social enterprise MindPeers.
Read on!
How did you come to be a parallel entrepreneur? 
A parallel entrepreneur is someone who's running multiple businesses together. I run two companies, and that's why I call myself Chief of Everything. Literally, every day I'm getting my hands dirty in undefined roles. For example, for my first company Passion Peers, which is a digital marketing agency, you would see me even working with my designers and copywriters to see which colours look good for their posts. Sometimes you will see me doing operational work.
Previously, I was with Microsoft in a full-time job in the digital marketing and technology space. But I never had the patience to sit behind the laptop and do coding. I was just too extroverted for it. The other thing was that I've always been a very creative person. I realised during my stint in Microsoft that the actual marketing work is usually done by the agencies, not the clients who bring in the business perspective.
So I said, look, I just want to experiment, there is nothing to lose. At that time, the tech startup scene in Singapore was still emerging. If I wanted to learn from the ground up or create things, the agency space was the place to be. Then I left Microsoft for a very short stint in an agency, about six or seven months to learn and understand the industry. I had my boss' blessing, and she was very supportive.
At that time, I was too young or naive to think that I needed to have savings. I just had $10,000 when I quit my job, and I told myself I was going to start my agency. If all of my $10,000 got spent at the end of the year, and I didn't make any revenue, I would look into something else. That's how it started, in 2016 from my bedroom. I still remember trying to contact lines, hiring some freelancers, and things like that.
What's a common misconception about being a parallel entrepreneurs? Do you have to attend many meetings for instance? 
I think the biggest misconception is in your question itself. Actually, I don't like to go for a lot of meetings and I keep my Mondays free from meetings. It's a personal choice. I use Mondays to organise my mind for the rest of the week. My meetings are usually on Thursday and Friday.
What's a workday like for you then?
I'm not a morning person, I won't lie about it. I'm trying to be one, but I'm not.
My day typically starts around 9:30am and I get to work by 12. My teams already know that.
I like to get hands on, which means a lot of internal team discussions and brainstorming. Our internal discussions are maximum 20 minutes long. We take the whiteboard and come up with concepts for clients' campaigns or whatever else that needs to be done. For organising, we are big users of Basecamp and sometimes, Asana. Slack is like the biggest saviour for all of us.
When ideas kick in, I just like to write it down so I don't forget them. I also like to keep things simple. If I'm using my laptop, everything goes on my OneNote. If I'm using my phone, everything goes on my notes.
The rest of the day is more of operational work. This means mostly working things out with my HR person or Finance person. One thing that I'm very much involved in for any of my companies is in hiring. It's very important that we maintain a good culture mix from the beginning.
What was the biggest challenge you faced?
Due to some networks, Passion Peers got really good clients and everything started expanding. This success came with its own struggles, and the worst thing I did to myself was to forget totally about my own well-being. My ambition overpowered me. In mid-2017, I was under immense stress and burnout. I was working almost 18 hours a day and I started having anxiety attacks—I would just start crying. I would be breathless and trembling.
When my first anxiety attack happened, it was around 4 am. I couldn't breathe and felt a real chest pain, and because I didn't know what it was, I went to the emergency ward. The doctors told me it was just hyperventilation. It took me about a month or so to realise that it was a mental illness.
I realised it was difficult to figure out what was happening to me although I was educated and we have access to information at our fingertips in today's world. I also struggled with the feeling that I would never recover, and it was just costly to get treated for mental illnesses. I was very open about my condition and I was lucky that my family and friends were very supportive. I also learned that a lot of my own friends and acquaintances were dealing with mental health problems in silence.
It hit me that something needed to be done. This was how my other company Mind Peers came about. Mind Peers offers a holistic mental health technology platform, which aims to do three things:  One, to remove the stigma around mental illnesses by providing a safe space for people to let out their feelings. Two, to provide an option for self-therapy. Instead of having to go to a psychologist or counsellor to take some costly tests, you can take the tests on a complimentary basis on the Mind Peers platform and get customised results. These could be tests for depression, obsessive compulsive disorder, or even to better understand your personality. Third, to matchmake people with quality mental health professionals.
This platform was launched first in India in July 2019 as the situation there is more alarming than in Singapore. I call both countries home. In India, there's no real set of standards or structure to the provision of mental health care. There are plans to expand the project to Singapore and we're looking to collaborate with organisations like the National Youth Council.
When I was going through anxiety, my menstrual cycle also took a hit. I went through symptoms I never had before. I started Fem Peers as another business. I have paused it for now to focus on Mind Peers. But how it worked was that women could subscribe and get their choice of menstrual care kits every month. Someone who gets a lot of cramps may want to have more chamomile tea in her kit while a sports person may get energy boosters. It's all personalised.
The idea was to pair the customer in Singapore with someone living below the poverty line in India. I met a few girls in India who had left school once they got their menstrual periods. They had stained their skirts because they lacked access to sanitary napkins. So whenever someone in Singapore buys a kit, someone else in India who cannot afford sanitary napkins would get those and other supplies like handwash from us. We also came up with a campaign called 'I am Unstoppable' where we ran a mothers-and-daughters circle to help families hold conversations about going through the first period and other puberty concerns.
Some people volunteer or work through NGOs to support their social causes. In your case, you formed enterprises. Was there anything that led to that choice? 
There's no key reason, but I think the beautiful part of running an enterprise—even if it's more challenging—is that it's somehow easier to measure the impact. When you're running your own organisation, you want to see the impact. You see the results of what you are driving every day, whether negative or positive. To me, that's important.
I'm not saying that you can't see results in NGOs. I just feel that when I'm running my own thing, I can see the results more clearly. I'm also very fortunate to have come across people who join me and they themselves are very driven about the same causes. I don't know if Mind Peers will be my life's calling, but I know that it somehow fulfils my sense of purpose.
In hindsight, is there one piece of advice you would wish to give to yourself?
I have two. The first one is specially for people who are planning to become entrepreneurs: Always test the market, see if the timing is right. Sometimes you might be coming up with a business that is either way ahead of its time or you're entering a 'red ocean' that you already have a lot of people operating. Do your research by talking to as many people as you can. These could be potential investors or entrepreneurs who have been in the same business area.
When I started out in digital marketing, it was a very saturated space. I told myself, had I done this three years ago, it might have been less challenging. Knowing the market defines how challenging it would be for you in all aspects, whether in hiring or raising funds with investors. For my first business, we had to pivot a bit. I realised our offerings were meant more for big brands than the SMEs we initially had as clients.
The second advice is more general, which is to be authentic. It was a big lesson for myself. I burnt out because I was trying to mimic other people's journey. If I saw that this person was working 16 hours a day or achieving certain success within two years, I thought I had to do the same. But that's not true. You have to know what suits you.
What's your favourite passion project?
I was telling you earlier that I had forgotten to take care of myself. When the anxiety attacks happened, it was a blessing in disguise. It told me what I was doing wrong with my personal health.
So right now, as a side project, I'm working out a lot. That's my way of channelling my anger, stress, and all of that. Working out is something that I enjoy. Besides that, I have resumed my travels. I make it a point to take a long break every six months and travel. Every two weeks, I'm also traveling to visit my parents as they stay in India. I know they're aging, and it gives me immense happiness just to be able to spend time with them.